Thursday, 21 September 6.00pm-late Ekte Nordic Kitchen 2 -8 Bloomberg Arcade, London EC4N 8AR

The FBCC warmly welcomes you to our annual Crayfish Party, this year held at the Ekte Nordic Kitchen on 21 September.
The traditional Crayfish Party features a welcome drink and canapés, a three-course dinner with crayfish, a main dish, and dessert. Wine and vodka snaps are also included. Sing along to cheerful songs, and take part in the fundraising auction for the support of FBCC activities.
Our annual Crayfish Party is the perfect opportunity to bring clients, colleagues, and friends along for a night to remember!
The ticket includes:
a welcome drink and canapés
For our Patron and Corporate members, we offer the option of purchasing tables of 8, 10, or 12 persons at a discounted price. Contact Jade Juvonen directly for inquiries at jade@fbcc.co.uk.
This event is kindly sponsored by Tamares.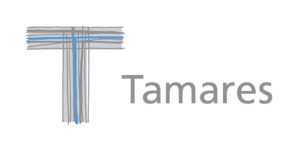 A big thank you to all those who donated to our fundraising auction: