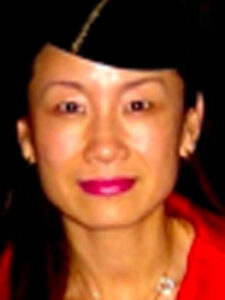 At the AGM on 6th September, we formally elected our interim Chair Mrs Lyn Litchfield as the new Chairman of the FBCC Board.
Mrs Litchfield joined the Board in 2011, was elected as Vice Chairman in 2017, then re-elected to take the second term in 2020. She is a devoted player and collaborator amongst Finnish / Nordic communities, and she also serves as Vice Chairman of the Anglo-Finnish Society.
A Chinese-born Finn, a Freeman of the City of London, a Court Assistant of the Worshipful Company of Coachmakers & Coach Harness Makers, Mrs Litchfield started as a TV journalist & news reporter in China. Her 15 years of career in various key global positions in Nokia has helped Mrs Litchfield to gain some truly valuable international experience, as well as to establish an extensive business network.
During the past decade, in her CEO capacity at PBMC Ltd, Mrs Litchfield has orchestrated a highly effective team of experts in the UK and China, successfully breaking some mega international broadcasting rights deals for major sports IPs in the fields of football, tennis, and golf.
Mrs Litchfield speaks five languages, holds a BA in Journalism & Mass Communications and an MA in Economics.
Whilst a lover of travel and sport, especially downhill skiing, golf, tennis, and long-distance running (Half Marathon record of 1h43min – Great North Run), Mrs Litchfield is also a great fan of classical music, opera, art & fashion.
But if you ask her when you meet her in person, she would always declare that she is first and foremost a proud Finn. Her mission in FBCC is to work closely with her entire board and management team to serve each and every member and member company and to make FBCC the intelligent business networking platform of choice in the UK.