Thursday, 14 December 1.00 pm – 5.00 pm The Residence of the Ambassador of Finland, 14 Kensington Palace Gardens, London W8 4QP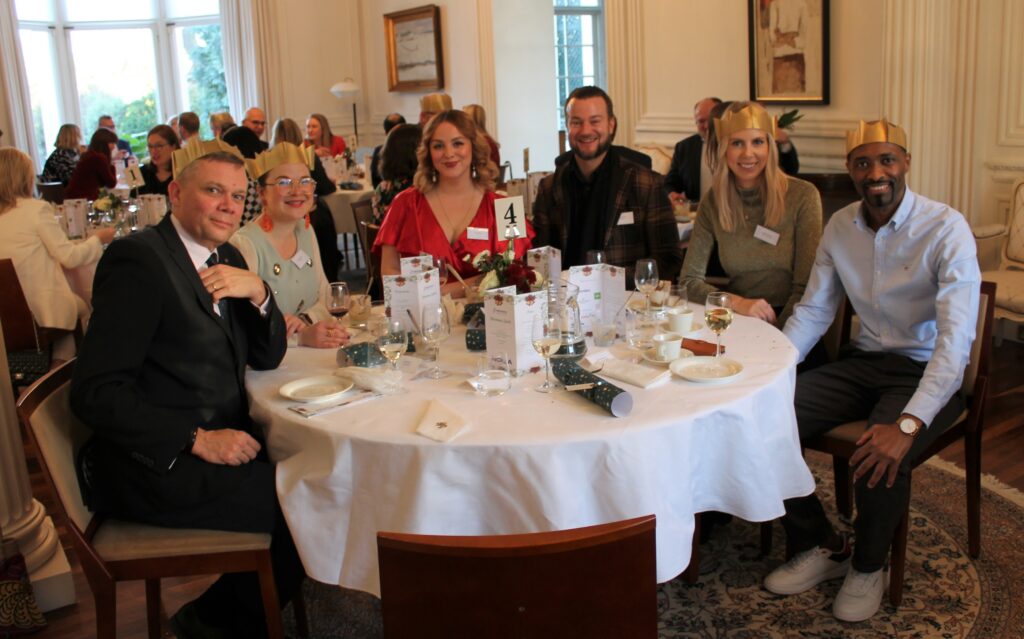 The Finnish-British Chamber of Commerce warmly welcomes you to the traditional FBCC Christmas Lunch, held this year on Thursday 14th December at the Residence of the Ambassador of Finland, graciously hosted by His Excellency Jukka Siukosaari!
The afternoon's programme will consist of traditional Finnish-inspired Christmas food and joyous entertainment. Sing along to traditional Christmas carols and try your luck in an exciting raffle! We look forward to kicking off the season of festivities with you! Please note this event is for FBCC members only.
Tickets will be available soon!
This event is kindly sponsored by:

Thank you to our Raffle donators!